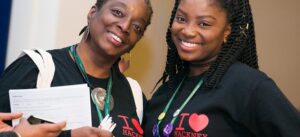 In July 2020, we  adopted a Refreshed Corporate Plan that took full account of  the community impacts arising from the pandemic and published the key commitments on our Rebuilding a Better Hackney webpage.
Keeping Hackney as a place for everyone is our shared vision for the Council. Over the next 4 years we will be approaching this work with a renewed energy and focus.
Despite being one of the UK's highest performing local authorities we face significant and ongoing issues. This includes poverty and increasing demand on our services. Hackney will have lost £140 million from our annual Government grant by 2019/20, around 45%, and we must find further savings up to 2023 at least.
The Corporate Plan outlines how we will tackle inequality and poverty, maintain and celebrate the borough's rich diversity and maximise affordable homes.
We will do this while making sure that all our residents have access to excellent services and public spaces, to the best education and training, and to jobs and opportunities.
For departmental plans and strategies – visit Hackney Council's website.
However to achieve this vision, we will need to truly live our organisational values: being open, ambitious, pioneering, inclusive, proactive and proud. Proud of Hackney, of the Council, and of the work we do.
We will also continually listen to our residents, and support our business community to continue their success and diversity.
We will need to stay focused on delivering excellent services alongside delivering the Mayor's ambitious priorities.
To do this we must continue to work together as one organisation, and with our partners and our residents, to make the most of our combined resources, skills, ideas, and talents.