Join our Library Service
In Hackney we're incredibly proud of our Library Service. We have eight libraries across the borough as well as our Community Library Service which delivers books to those who cannot come to the library due to illness caring responsibilities or disability.
Our libraries form an important part of our social and cultural infrastructure across the borough; they are free to access and are trusted places offering a range of quality services that are used by thousands of residents every year.

We've just started on a new four-year-plan for our libraries which focuses on ensuring our libraries deliver a sustainable service that is fit for the modern digital world and accessible to all. The strategy includes plans to;
Introduce partnerships with local organisations and national reading agencies to increase support for reading and lifelong adult learning. 

Improve the provision of help and information for people seeking employment and training opportunities. 

Transform library spaces into local digital hubs with library staff trained in digital skills. 

Improve access to digital resources and study space for learners and young people with a view to piloting extended opening hours.

Establish libraries as welcoming community hubs and warm spaces to support residents by providing advice and information in a comfortable environment.

Offer residents activities that promote good health and provide information to make informed choices about their wellbeing.

Transform our libraries into cultural hubs, where children and adults can take part in creative workshops 

Offer more activities for older residents to volunteer, socialise and meet friends, to help tackle isolation and reduce loneliness.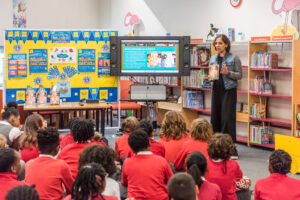 Libraries Officers
As a Libraries Officer you will work as a team to deliver a customer-focussed library service to the local community. You will deliver events including regular story times and reader development programmes such as the Summer Reading Challenge and World Book Day. You will also support in the delivery of seasonal and celebratory programmes such as Black History Season.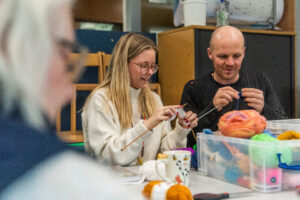 Customer Service Managers
As a Customer Service Manager you will work with an Area Library Manager to lead a team of Libraries Officers, Weekend Assistants, Apprentices and Relief Assistants to deliver a community-focussed library service.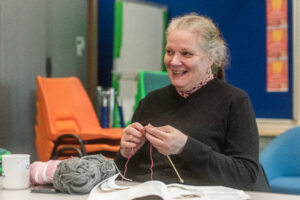 Community Library Service Officer
As a Community Library Service Officer you will work as part of a small team selecting, bundling and delivering books to elderly and disabled customers, carers and housebound residents who are permanently or temporarily unable to access the library.
Stock and Performance Officer
As Stock and Performance Officer you will work with the Stock and Performance Manager and branch library staff on the selection, acquisition, circulation and display of stock.