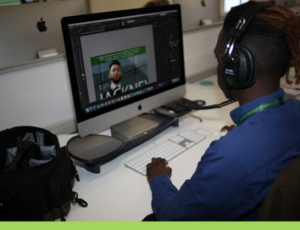 In Hackney, we are continually innovating and transforming to better support people who have care and support needs to build on their strengths and connections. Our vision for the residents we work with is.. 
"We want you to achieve what matters to you, in partnership with our communities in Hackney. Where you need support, together we can find a solution that keeps you safe, well and independent."
Right now, transformation has never been more important. The challenges facing the adult social care sector are significant. We believe that with the right staff, leadership and vision, we can meet these challenges and work with residents and partners to come up with creative solutions – always keeping residents at the centre of their care. 
The transformation service is made up of a number of teams; Transformation, Performance & Insight, Business Support, Practice Innovation and Workforce Capability, and Homes for Ukraine Support. As a service, we are committed to ensuring residents achieve the best outcomes, whether that be through transforming how services are delivered, using data and insight to better understand needs, investing in and thinking creatively about how to develop and support the workforce, ensuring the business is supported to deliver processes as efficiently as possible, as well as through continuous service and practice improvement.  It's a dynamic, highly skilled and supportive service. And it's growing.
We are recruiting for a number of positions to help us deliver our vision. Click on the link below to see more about each role. 
For an informal discussion about any of the roles, please contact leanne.crook@hackney.gov.uk and she will put you in touch with the relevant manager. 
Interviews will take place the week commencing 5 December.