Hackney Children and Families Services is on an exciting journey of evolution and innovation. We are committed to achieving the best possible outcomes for children across all areas of service provision.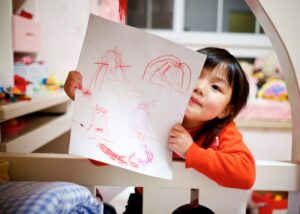 Hackney is a very diverse borough with 58% of the population of 0-19-year-olds coming from a Black African, Caribbean, Orthodox Jewish, Asian, Turkish or other Global Majority ethnic background. Hackney is also home to one the largest Haredi Jewish communities in Europe with approximately 20% of the children in the borough being from the Haredi community.
We are seeking to embed a systemic model of practice that has been the foundation of our work with children and families for over a decade. Our practice is informed by systemic theory and key ideas from relationship and trauma-informed research, theory and practice. This way of working encourages positive change and promotes the building of trusting relationships through curious and collaborative work with the children and families.