Hackney 100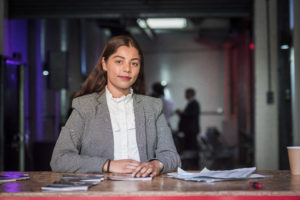 Hackney Council is working with employers and partners across the borough to create 100 exciting, paid work placements in the tech, digital, creative, hospitality and construction industries.
The placements are designed to give young people a meaningful insight in to the world of work which can inform future career choices, provide useful connections and enhance a CV.
In 2017/18 placement hosts included Amazon, the Geffrye Museum, Nexus Studios and Box Park. 25 of our 100 placements are hosted at Hackney Council.
Hackney 100 placements:
Last 70 hours: this could be a 2-week block placement, or spread over a longer period
Are paid at £7.50 per hour
Are open to 16-24 year olds with a link to Hackney (live in Hackney OR attended a Hackney school/college OR care leavers who have used Hackney's Leaving Care services)
Are also open to applicants aged 25+ with a link to Hackney and a disability
Read more about the Hackney 100 programme
See currently available Hackney 100 placements
Unpaid Work Experience
We try to accommodate requests for unpaid work experience at Hackney Council. Please note:
Unpaid work experience is for no longer than 2 weeks
Due to a high volume of requests, we prioritise requests from people with a link to the borough of Hackney
We are unable to offer placements for Social Work students; these are arranged through a partner university
To request an unpaid work placement, please email hackney100@hackney.gov.uk