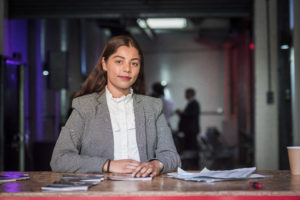 Hackney Council is working with employers and partners across the borough to create exciting paid work placements in sectors such as tech, digital, creative, hospitality, social care and construction. We also host paid placements ourselves at Hackney Council.
The placements are designed to give 16-24 year olds a meaningful insight in to the world of work which can inform future career choices, provide useful connections and enhance a CV.
In 2019 and 2020 we have offered paid placements with tech employers like Amazon, cultural sector organisations like the Geffrye Museum, and construction companies like Morgan Sindall.
In 2021 our paid work placements will mainly be offered through the Kickstart Scheme. Placements will last six months (25 hours per week), and pay a minimum of £8.72 per hour. We also run the Hackney 100 programme which offers shorter work placements.
Find out more and apply on the Hackney Opportunities website.
If you're an employer who would like to offer a placement, visit our Information For Employers page.