Our Children and Families Service is organised as follows:
Early Help & Prevention
Young Hackney

– the Council's early help, prevention and diversion service for children and young people aged 6-19 years old and up to 25 years if the young person has a special education need or disability. 

Family Support

– social work led units delivering targeted support to families in need of additional and/or intensive support to achieve their potential, including families identified as eligible through the Supporting Families programme

Youth Justice

– working with all young people in Hackney who are arrested or convicted of crimes. The team undertake youth justice work including bail and remand supervision and supervising young people who have been given community or custodial sentences.

Domestic Abuse Intervention Service

– working with anyone experiencing domestic abuse who is living in Hackney, aged 16 or over, of any sex and gender, and of any sexual orientation.

Context Intervention Unit (CIU)

– contains multidisciplinary skill sets including social work, youth work and clinical approaches to reducing harm by assessing and intervening in contexts where harm occurs.
Family Intervention and Support
Multi-Agency Safeguarding Hub (MASH

) – The Multi-Agency Safeguarding Hub operates as a single point of contact for members of the public and professionals who are seeking advice and information, and/or who want to request support for a child or young person in Hackney who may be in need of help or protection.

Access & Assessment (A&A)

– undertakes statutory assessments of children in need and child protection investigations for all new referrals to Children's Social Care.

Children in Need Service

– responsible for the safeguarding of children and young people assessed as being in need and/or at risk including child protection work, court proceedings and statutory family support to help children remain at home safely.

Disabled Children's Service

– operates a social model of disability in offering assessment and intervention in line with the Children Act to families. 

No Recourse to Public Funds

– assists families who are excluded from access to welfare benefits, public housing, and asylum support, to resolve their immigration issues.

Private Fostering

–  assesses private fostering arrangements to ensure that the welfare of privately fostered children is being safeguarded and promoted.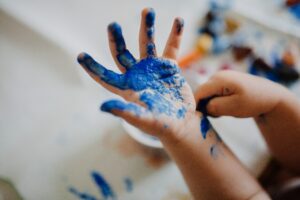 Corporate Parenting
Looked After Children

– responsible for all areas related to the safeguarding and welfare of children who are in care.  Includes our UASC unit, which supports unaccompanied asylum-seeking children.

Leaving Care

– ensures that care experienced young people are supported to develop independent living skills, offered career advice and training and educational opportunities, and supported to reach their full potential in all aspects of their life. This can be the difference between achieving independence and requiring long-term help.

Fostering Service

– supports all of Hackney's foster carers who care for our children to ensure they have the resources to create a warm and caring environment for children who are in care. 

Placement Management Unit

– responsible for sourcing, identifying and quality checking care arrangements for children looked after by Hackney.

Rapid Support

– is designed to intervene in family relationships at the point of crisis, and provide immediate support to the child and family to prevent the breakdown of the relationship and the child being placed in an alternative setting.

The Service liaises with the

Virtual School,

who provide educational support to our looked after children, care leavers and young people on Youth Justice Orders.
Safeguarding & Quality Assurance 
Independent Chairs

provide oversight of work with looked after children as well as chairing Child Protection Conferences.

The service also includes

Children's Rights Officers

, which is the in-house

advocacy service for children and young people.

Local Authority Designated Officer (LADO)

is responsible for managing and overseeing investigations into allegations made against staff and volunteers who work with children.

The

Quality Assurance and Improvement team (QAIT)

acts as a critical friend to the services in terms of supporting the continuous cycle of learning and development through feedback from children, young people and families, complaints, recruitment, training and development. 
Clinical Services
The Hackney Children and Families Clinical Service is an integrated and specialist Child and Adolescent Mental Health Services (CAMHS) for children accessing Children's Social Care Services, the Family Support Service, Young Hackney and the Youth Justice Service. 

It works in partnership with the City and Hackney Children and Adolescent Mental Health Services (CAMHS) Alliance.  The Clinical Service operates on an outreach basis in order to promote accessibility for families, interventions are most frequently offered on a short-term (1-6 sessions) basis.  

Clinicians draw on a range of evidence-based approaches related to parents/carers, young people and children, including Cognitive Behavioural Therapy (CBT), Systemic Psychotherapy, Psychodynamic Psychotherapy, Social Learning Theory and Attachment Theory-based.