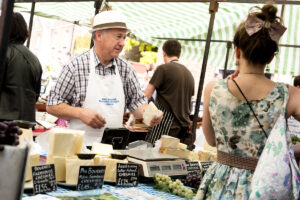 Hackney was voted 'Council of the past 20 years' at the 2016 Local Government Chronicle Awards.
The LGC said: "Hackney has during the past 20 years redefined the standards for what councils can achieve. It believes great local government can transform places and change lives.
Because of Hackney, the words 'area of high deprivation' can never again be an excuse for poor services. The council has shown it is possible to provide first-class services and keep tax low.
During the past two decades it has renewed the borough's public infrastructure, secured the economic legacy from 2012 and set new standards for inner-city education. Over many years, Hackney has exemplified excellence, innovation, leadership and ambition."
Judges' comments included: "A compelling story of innovation and exceptional transformation across the whole range of services with a clear focus on delivering leading services for residents. Hackney has led the sector in showing that areas of high deprivation can also be areas of high achievement. It is a real game changer."
Hackney is one of the UK's highest performing local authorities, serving one of London's best places to live and work. We have achieved a huge amount of which we can be very proud; our services, our schools, our public spaces are all amongst the very best. We have changed the reputation, not just of the Council, but of Hackney itself, bringing jobs and investment into the borough, securing the legacy from 2012, and making this a place of which we can all be proud.
As a Council, we still face huge challenges. After seven years of austerity, we have lost more than £110 million from our budget, and must find further savings up to 2023 at least. Inequality is widening in the borough, and welfare reform is set to increase that challenge. As a Council, maintaining strong, healthy communities, in the face of that inequality, is one of our greatest and most difficult tasks.
Hackney has a history of overcoming challenges; we went from being the worst local authority in the country to one of the best over the last 15 years. We have effectively managed the second highest level of cuts in the country, whilst prioritising services, focusing on residents, and keeping standards high.  Many people who work here thrive on challenge and change, but the Council will need to adapt to support those staff to keep meeting the challenges ahead.