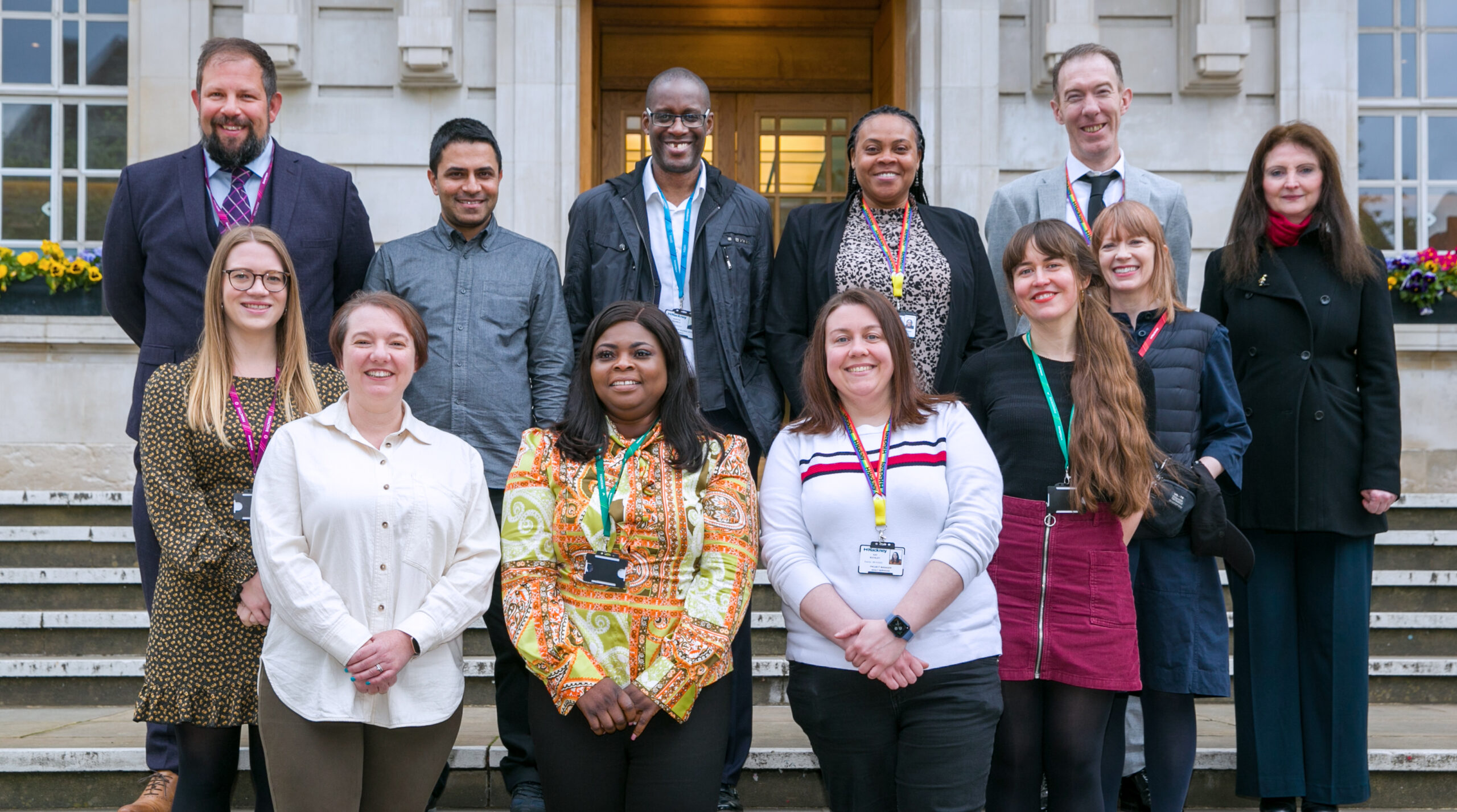 We are working towards our vision, which is to be a place for everyone; where residents and staff can be proud; a place that celebrates diversity and where everyone can feel valued, included and involved. In order to achieve this, we look for people who are: Proud; Ambitious; Pioneering; Open; Proactive; Inclusive. 
"We are proud of our staff working on the Homes for Ukraine scheme who continue to demonstrate the Hackney values within all the work that they do; embedding a strengths-based and trauma-informed approach, proactively reaching out to guests and maintaining open and honest conversations at a critical point in their lives using consistent compassion and consideration."
Are you passionate about ensuring displaced people in the UK are treated with dignity and respect, and that they can access the support they need?
Hackney has a proud reputation of being open and welcoming to migrants, refugees and asylum seekers.  The refugee crisis in Europe continues to get worse, and as conflicts escalate and become more turbulent in many countries, more and more individuals and families are seeking sanctuary elsewhere. 
In response to this, Hackney Council has developed a new Refugee, Migrant and Asylum Seeker Support Service. We are looking for exceptional people to join this team – bringing their skills, experience and passion to help us to design and deliver effective and welcoming support to people arriving in the Borough, ensuring their experiences and voices are central to local decision making,
In recent years, there have been multiple schemes in Hackney to support the resettlement of people fleeing the war in Syria and Afghanistan. Hackney has welcomed hundreds of Ukrainian people and families to the borough, largely via the Homes for Ukraine scheme. We also continue to  support unaccompanied asylum seeker children, as well as facilitating and supporting other programmes such as the Community Sponsorship Scheme and the Hong Kong British Nationals (Overseas) Welcome Programme.
The number of people arriving in the UK seeking asylum is increasing, including in Hackney. Hundreds of people are currently staying in hotels in Hackney managed by the Home office, as temporary accommodation while their claim for asylum is assessed. 
The new Refugee, Migrant and Asylum Seeker Support Service will bring together all support into one service, and make sure it is delivered effectively and equitably, working closely with the community and range of organisations who support displaced people.  The team will also have the information, skills and expertise to respond to emerging situations and challenges more quickly, ensuring dignity and respect for refugees, migrants and asylum seekers is promoted and embedded across all services. 
We have the following roles available: