*This vacancy has now closed*
There is no better place to work in London than Hackney; we have great pride in our borough, our communities, and our services,  and this is a role in which you can make a great impact. Underpinning our commitment to deliver the best outcomes for our residents, we are determined to make Hackney fairer, safer and greener. We are delivering services in new and innovative ways, collaborating with residents and key stakeholders, always putting them first and shaping our plans and activities through effective engagement and collaboration.
To achieve this, we need pioneering leaders who support our ambition for a better Hackney. We want to appoint a Director of Environment and Climate Change who will drive forward the Council's ambitious Climate Action Plan and oversee key front-line services from waste and planning, community safety and leisure, to our outstanding parks as well as sustainable transport and highways. 
Leading the climate response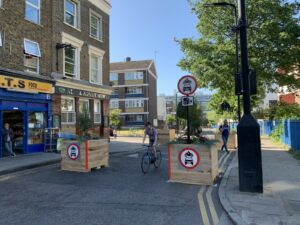 Hackney is a recognised national leader in shaping a local response to the global climate emergency; our pioneering programme of Liveable Transport Neighbourhoods (LTNs) and School Streets, our energy generation company, our ambitious tree planting and sustainability programmes. You will lead this work as we work towards our net zero ambitions, ensuring that it is at the heart of everything the Council does.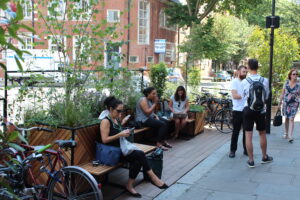 This work isn't just about the climate; it's about a better place and a better quality of life for our residents; it's about clean air and safe streets; it's about the physical and mental health of all our residents; it's about nurturing a beautiful, biodiverse, green borough, shaped around people and communities, not cars.  Hackney is already a place of which we are proud; we want it to be an exemplar of high-quality, sustainable, urban living for all our diverse communities. Your role will take this work to the next level. 
Excellent services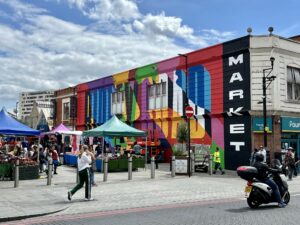 In Hackney we are proud of our track record in first-class service delivery, and you will lead the services that matter most to all our residents; our in-house waste and street cleaning teams, our beautiful parks and green spaces, community safety, street scene, markets – all those things that make Hackney the best place to live in London.
This is truly a unique, strategic role leading services that touch every Hackney resident. This position is a chief officer post in the Council and will work as part of the senior leadership team to deliver the Mayor's priorities and Council's corporate objectives. We are looking for an ambitious leader with the right skills and experience to lead a high-performing directorate, but one who is also open, inclusive, pioneering and proactive.
If you are interested in the role, please contact our search partners Ben Parsonage 07530 578921 and Cory Willmott

 

07425 308 691 at GatenbySanderson
Useful information about Hackney 
Equality Plan (consultation draft)