We're hiring a new management team in customer services. Hackney, like many local authorities, has worked hard to make its services more efficient and easier to use. We support about 20,000 customers a week in accessing 30 council services over the phone, by web chat, online and face to face. The last year has helped accelerate our ambition to provide more holistic support for our citizens. 
Over the last eighteen months we've played a bigger role in helping Hackney's most vulnerable residents get the advice and support they need. Our Here to Help service supported more than 5,000 residents in tackling isolation and loneliness, helping people access basic provisions whilst shielding or self isolating and promoting the vaccine. We are now the first point of contact for people needing help from adult social care, building on the benefits and housing needs expertise we have. we're exploring how we can spot signs of vulnerability through the services we provide to tenants to offer a more proactive service, providing timely support to people before they reach crisis point. We are proud of our team and what they have achieved but we are determined to create this model as our normal way of working.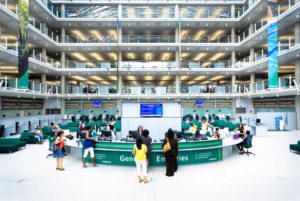 Our new management team will build on these extraordinary efforts to make them business as usual. We will continue to provide efficient access to transactional services for people who need to pay a bill or report a problem, where they prefer to do that over the phone. This transactional efficiency will enable us to continue to play our part to improve outcomes for our most vulnerable residents, reducing the whole costs to the Council. 
The head of customer experience will lead a multidisciplinary team identifying, designing and implementing and evaluating improvements to our customer journeys. Listening to our residents and working closely with frontline staff, you'll consider how our data and insight and user research can guide service design and content design to deliver improvements to our services and work with senior leaders across the council to put residents at the heart of the design of our services.
You will be confident in leading and nurturing a multidisciplinary team, working together to better understand a problem and then producing tangible results. Your background might be in customer experience for another organisation, or you might be confident in one of the practices and want to take your next step in management.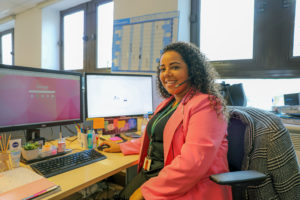 The head of customer operations will be responsible for the delivery of our service; supporting staff in taking a strengths-based approach, learning through reflective practice and role modelling our values in the way that you talk to customers. With a talented team of managers, part of your success will be judged by how you support the team to grow and develop, which is why this is a fixed term role. 
You might currently be responsible for the delivery of an operational service either in the private sector or another public service, and want to take the next step to a more strategic role. You'll be well-versed in the practices and techniques of running a busy multi-channel contact centre but deeply committed to seeing people as more than consumers.
Vacancy details
Head of Customer Experience
If you want to help us then please contact Kelly.page@hackney.gov.uk or matthew.cain@hackney.gov.uk