Social Work in Hackney – Practitioners, Seniors and Leaders
Social Work in Hackney – Practitioners, Seniors and Leaders
We are currently recruiting for social workers, senior social workers and team manager positions across a number of areas. With a changing leadership and renewed energy to do the right thing for residents and staff, now is the time to find yourself in Hackney.
Rediscover that passion for social work that makes a difference. Remember what prompted you to work in health and social care. Renergise with an authority that strives to innovate. Grow yourself in Hackney. We know working in social care is challenging, with increasing demand and expectation. But we believe we are different. Collectively we know we can be the place where staff develop, flourish and ultimately grow in the profession, with career opportunities to suit each individual.
Why Hackney and why now? With exciting changes to our neighbourhood model, a reflective and continuous learning environment, and with the flexibility and benefits to give you that work and life balance you deserve. Now is the right time for a fresh start.
"Hackney Adult Social Care is a great borough to work for, where you can make a real difference to people's lives and feel rewarded for it. We have access to outstanding local support services and in-house services to help you achieve the best outcome for residents. We aspire to keep our residents safe and happy.

Hackney Adult Social Care has a robust Senior Management Team which values the staff and ensures they excel in their roles." 

Laura Castello, Interim Team Manager in the Integrated Discharge Service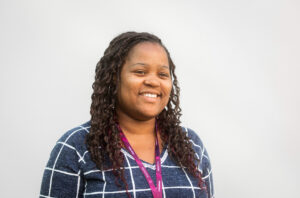 Social Worker
As a social worker in Hackney, you build on strengths and make connections, helping people lead a life of their choice. With freedom to innovate and collaborate, use your skills to deliver positive outcomes for local people, all while developing personally and professionally in a department ready to excel.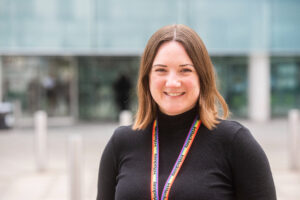 Senior Social Worker
As a senior social worker in Hackney, you not only help local people lead a good life, but support staff too. With access to a Skills Academy and great career progression, step into an authority which will help you achieve your aspirations.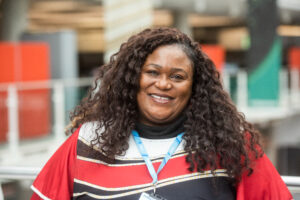 Team Manager
As a team manager in Hackney, you will be an inclusive and forward thinking leader. With a passion for legally literate practice, alongside a desire to transform service and create change, this is the place where you can make a difference. With a new leadership team and ability to progress your career, now is the time to find yourself in Hackney.