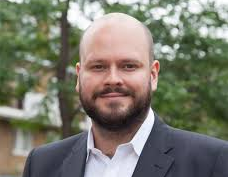 Hackney has had a directly elected Mayor since 2002. The Mayor selects some of the councillors to be part of his Cabinet. Together, they decide what policies should be put before the Council for a vote. Mayor and councillors are elected every four years.
Philip Glanville was elected Mayor of Hackney in May 2018, and is the borough's second directly elected Mayor.
Read the Mayor's Manifesto 2018: Building a fairer, safer and more sustainable Hackney
The Mayor's Priorities:
Fairer:

Making Hackney a place that works for everyone, with affordable homes, job opportunities, and excellent services and schools; where everyone can play a part.

Safer:

Making Hackney a place where everyone can feel healthy and safe, at home, at work, and on streets, parks, and estates, and where the air is cleaner.

More sustainable:

Making Hackney a socially, economically, and environmentally sustainable place, with strong, cohesive, and diverse communities.