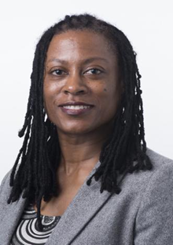 The Public Health Service supports a diverse and fast-changing population, across Hackney and the City of London. Hackney has a young age profile, and a rich cultural mix – including large Turkish, Black and Charedi Jewish communities. Hackney's population is likely to grow to 310,000 people by 2028, and whilst life expectancy is increasing (now 78.9 years for men and 82.8 years for women), for men this is still below London and national averages. While Hackney remains one of the most deprived local authority areas in the country, it is becoming less deprived relative to other areas.
By contrast the City of London has a small resident population of 8,700, but over 415,000 people commute to and work within the Square Mile every day. The City is less deprived than many other local authorities in England and London, but still contains pockets of high deprivation. Health outcomes for both Hackney and the City largely reflect the characteristics of their populations.
City and Hackney's Public Health team has a strategic and operational approach, with effective working relationships with other local authority services like planning, regulatory services, housing, transport, youth services, parks and libraries, revenues and benefits. We directly commission services from several of these internal partners.
The teams within the Public Health function have a mix of backgrounds, including those with traditional health experience and colleagues who have joined us from a range of other local authority services. This has created a breadth and depth of skills and experience, enabling a strong focus on the  wider determinants of health whilst basing our work in public health expertise.
Current Roles:
Senior Public Health Specialist
Reports and Information
Joint Health and Wellbeing Strategy
Our Partners
Hackney Charity and Voluntary Sector