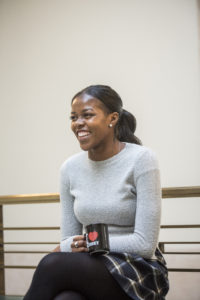 All employees can ask to be considered for flexible working options – this is one of the ways we hope to improve work/life balance.
Timewise
We were accredited as a Timewise council in October 2015 and have been re-accredited each year since, acknowledging our ongoing progress in increasing flexible employment opportunities throughout the borough. Search for Timewise jobs.
Since becoming a Timewise council, we ensure that every job we recruit to is advertised as being open to flexibility unless there's a good business reason why it can't be – and we're encouraging other local employers to do the same.
Our statutory provision allows employees with 26 weeks' continuous service to make a request for flexible working. However, due to the Council's commitment to improving worklife balance for all its employees, flexible working requests are open to all staff.
Hackney's flexible working policy includes opportunities for:
Flexitime
Part-time working
Job sharing
Compressed hours
Annualised hours
Term-time only working
Unpaid leave
Remote working (including homeworking)
Please note agency staff are not covered by all of the Council's policies, however, please contact your employing agency to find out more about your rights and the benefits available to you.
Annual leave
Our basic annual leave entitlement, without local government continuous service is 27 days per year
After five years of service (or of continuous local government service) you become entitled to 32 days per year
If you work part-time your leave entitlement will be calculated on a pro rata basis.
You have the opportunity once a year to purchase up to 10 days of annual leave.
Your work can be based around your caring responsibilities
Parents
Parents have additional statutory rights. In some cases, the Council has enhanced the provisions to provide further support. Hackney's family-related policies include:
Maternity Leave and Pay
Shared Parental Leave and Pay
Adoption and Surrogacy Leave and Pay
Maternity Support Leave and Pay (including Paternity leave)
All Council employees are entitled to up to 52 weeks of maternity leave regardless of their length of service or working hours
– (Employees with at least 26 weeks of continuous service (as at 15 weeks before the expected birth date) can claim up to 39 weeks of statutory pay during this time)
– (Employees may be entitled to additional contractual maternity pay depending on the length of service)