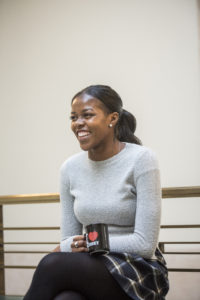 We understand how important our work is. But we also know people working for us have other commitments too. All employees can ask to be considered for flexible working options – this is one of the ways we hope to improve work/life balance.
Flexible working can help if you need to look after dependants, study, work elsewhere or have other responsibilities. There are several options available including compressed hours, term-time working, job-shares, flexitime and unpaid leave. We also support remote working, with technology that allows many of our employees to work from home or elsewhere.
Timewise
We were accredited as a Timewise council in October 2015 and have been re-accredited each year since, acknowledging our ongoing progress in increasing flexible employment opportunities throughout the borough. Search for Timewise jobs.
Since becoming a Timewise council, we ensure that every job we recruit to is advertised as being open to flexibility unless there's a good business reason why it can't be – and we're encouraging other local employers to do the same.