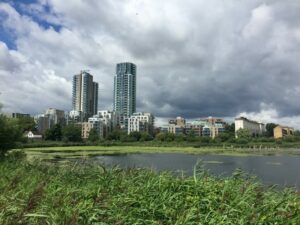 Closing date
3rd March 2022
This job is one of the biggest and best that local government has to offer.  As our Group Director for Climate, Homes and Economy, you will be responsible for shaping the future of Hackney, one of London's most diverse, creative, and ambitious boroughs. 
Supported by an outstanding team of Strategic Directors, you will take forward our sector-leading response to the climate emergency, lead a wide portfolio of frontline services that touch the lives of every one of our 280,000 residents, help shape our local economy to make it fairer as well as stronger, and lead our ambitious home building programme, as well as the management of our 32,000 council owned homes.  As a key member of the Council's Corporate Leadership Team, you will be a strategic thinker, with the ability to inspire, lead and motivate the largest workforce in the organisation.
Leading the climate response
Hackney is a recognised national leader in shaping a local response to the global climate emergency; our pioneering programme of LTNs and School Streets, our energy generation company, our ambitious tree planting and sustainability programmes. You will be the strategic lead for this work as we work towards our net zero ambitions, ensuring that it is at the heart of everything the Council does.   
This work isn't just about the climate; it's about a better place and a better quality of life for our residents; it's about clean air and safe streets; it's about the physical and mental health of all our residents; it's about nurturing a beautiful, biodiverse, green borough, shaped around people and communities, not cars.  Hackney is already a place to be proud of; we want it to be an exemplar of high-quality, sustainable, urban living for all our diverse communities.  Your role will take this work to the next level.    
Rebuilding a Better Hackney
As Hackney recovers from the Covid pandemic, this role will lead the key aspects of our recovery, including a fairer local economy.  We are committed to tackling the social and economic inequalities that affect so many of our residents, and as a proudly anti-racist borough, to harnessing the creative, social, and economic power of our diverse communities.  
Through our inclusive economy work, and our award winning employment and skills programme, we want to make sure that all Hackney residents have access to opportunities, that all our residents are able to fulfil their aspirations, and that local businesses are able to thrive.   You will lead our economic development and regeneration teams as well as the delivery of our ambitious and challenging new homes building and estate regeneration plans, as we work to tackle the housing crisis, creating high quality homes for those who need them most.
Serving our communities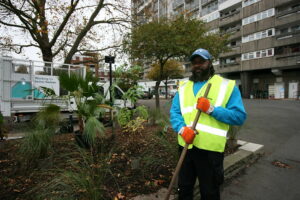 In Hackney we are proud of our track record in first-class service delivery, and you will lead the services that matter most to all our residents; our in-house waste and street cleaning teams, our beautiful parks and green spaces, community safety, street scene, markets – all those things that make this one of the best places to live in London.
You'll also be responsible for one of the biggest social housing stocks in the UK, with 22,000 tenanted homes and around 10,000 leasehold properties.  Post pandemic, we face big challenges to ensure that we are providing the best possible services to everyone who lives on our estates, and that we are using our role as a landlord to help transform the lives and the life chances of our tenants and their families.
This role really does have it all; as part of a new Corporate Leadership Team, it is at the forefront of driving through Hackney's key strategic priorities; climate, fairness, and outstanding services for our residents.  
The successful candidate will have a track record of strategic and inclusive leadership in public service, of leading change in complex organisations, and of delivering outcomes for residents across diverse communities.  Experience of working in a political environment, and leading alongside elected Members is also key.  Most importantly, you will share our values, our priorities, and our passionate commitment to this place, and the people who live and work here.   
Apply via Starfish Search. For a confidential discussion about these roles, please contact Penny Ransley (07549 233685) or Jo Boardman (07834 030501) at Starfish Search.