Head of Employment, Skills and Adult Learning
SM2 – £95,719 – £102,246
Hackney Council deliver a wide range of award-winning employment and opportunity-led services and initiatives including Hackney Works, Hackney Apprenticeship Programme, Hackney 100 and the Supported Employment Service.
At Hackney we are committed to creating real opportunities for residents to access work experience, training and jobs both at the Council and in our growing local economy. Hackney Council leads by example as a socially responsible employer in the community and is an exemplar of our employment opportunities agenda.
Find out more our:
Inclusive economy strategy 
Rebuilding a better hackney report 
More on the role
Hackney is one of London's most diverse, creative, and ambitious boroughs. The challenges that have arisen over the last two years have intensified the need for action and we are determined to rebuild Hackney for, and with, our diverse communities.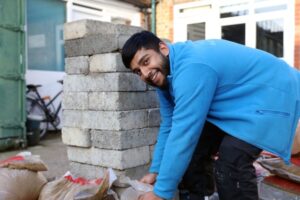 A key priority for the Council is about ensuring local residents, particularly the most disadvantaged, fully benefit from the borough's economic growth.  
This aspiration is grounded in our commitment to inclusive economic development.  Through this approach and our award winning employment and skills programme, we want to make sure that all Hackney residents have access to opportunities, that all our residents are able to fulfil their aspirations, and that skills, learning and training pathways are there for people, irrespective of their background.
At the heart of how we achieve this is the Council's Employment, Skills and Adult Learning service.  Charged with the day to day service delivery in this space, and responsible for innovative programmes and borough-wide partnerships, the service is a critical element in how we deliver on these aspirations . 
So we're looking for an inspirational and highly collaborative leader to motivate, manage, support and develop a range of high performing teams – including employment pathways, supported employment, adult learning, employer engagement and Hackney Works (our free service which helps Hackney residents find local jobs or training).  We want someone who can deliver at pace, while ensuring the needs of our communities remain central to our work and plans.  We want someone who can translate the ambitions of the Council, politically and organisationally, into reality. We want someone who can build on the achievements of the service to date, whilst working with colleagues across the organisation and beyond and to identify future opportunities to take the service forward.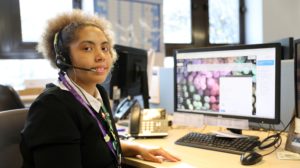 There is a fantastic opportunity to work with a diverse group of stakeholders to implement cross cutting and ambitious initiatives and programmes across the Borough.  These could range from ensuring our residents continue to benefit from an ongoing socioeconomic legacy from the 2012 Olympics, to helping support the just transition to a green economy.
In return you will have a unique opportunity both to affect real change in one of London's most diverse places and to have a lasting impact on the lives of our residents.  
You'll be part of a high performing and collegiate leadership team as well as a key leader within the wider Climate, Homes and Economy directorate. As well as shaping and overseeing our strategy and delivery, you will be an expert advisor to the Mayor, lead Cabinet Member and the Chief Executive on all aspects of employment, skills and adult learning in the borough.
Leadership experience in an employment or skills-related service is essential for this role. You will also have the ability to lead successful organisational change, manage budgets, develop strategies, and achieve high standards of service.
As well as being able to deliver across multiple services, you will be able to accurately assess programme risks, build strong working relationships and embed a culture of openness, transparency, learning and improvement. Excellent communication, leadership and stakeholder management skills are vital to success in the role.
If you want to work in a place where delivery is essential to achieve the best for our residents, please click on the apply button below. 
When applying, there will be a number of questions relating to the post on the application form. It is essential that you complete the application questions, responding to each using examples of your skills, knowledge and experience.
The recruitment process is anonymous. Therefore we do not accept supporting statements or CVs.
Closing date for applications: 23rd October 2022
Interviews: Week Commencing 7th November