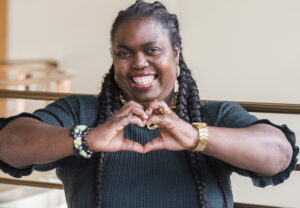 We place a priority on the wellbeing of our staff, especially during these challenging times.
At Hackney, we'll support you with:
flexible working

open to all our staff 

ICT equipment so you can work from home comfortably under health & safety guidelines

a range of wellbeing programmes from lunchtime mindfulness to online yoga 

free,

independent and confidential counselling and advice available to you and your immediate family.
We'll also match you with someone in your service, as well as a detailed induction to help you settle you into your new role.
Wellbeing champions
We have a number of mental health and wellbeing champions in Adult Services who can provide you with advice, information and support if needed, including:
tips and advice on maintaining good mental health
self-help resources
signposting you to mental health services.
"Hats off to Hackney for how well they have looked after staff and service users during this time." – Comment received from our wellbeing survey.