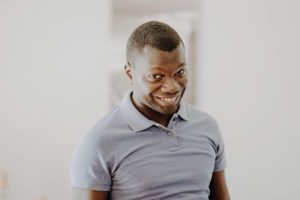 We are currently recruiting to a number of exciting Social Work positions across Adult Services.
At Hackney, we want to support the people who use our services and their carers to lead independent and healthy lives, and are taking a strengths-based approach to practice, focusing on how we can work with our residents to enable and empower them to achieve personalised outcomes while promoting independence.
We pride ourselves on our integrated services and over the next few months, our Neighbourhoods Model will continue to ensure good multi-disciplinary team work. With many of our teams and services already integrated with Health, this will provide a more cohesive approach to practice .
Social Worker – Adult Services
As a Social Worker within Adult Services, you will be key to providing quality social work to the people of Hackney. We will support you to achieve the very best outcomes for our residents.
Social Worker- Preparing for Adulthood – Adult Services
You will join a newly formed team of social workers employed by London Borough of Hackney and health professionals employed by East London Foundation Trust. 
The service supports young people across London Borough of Hackney as well as those in the City, in relation to their health needs. It seeks to achieve the very best outcomes for our young people, supporting them to achieve their full potential and fulfill their aspirations.