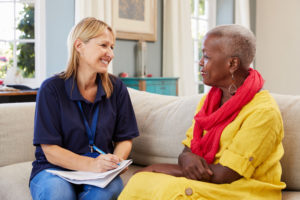 We're seeking an experienced Occupational Therapist, who is looking to take the next step in their career to join the Hackney Occupational Therapy Team. 
The Occupational Therapy Service supports people across London Borough of Hackney to live as safely and independently in the community.
About the role
You will work in the community and carry out assessments with a strengths based approach to identify needs and make recommendations for a range of outcomes, such as: 
specialist advice and information

referrals to community navigation services
keeping people safe

planning for moving and handling support

equipment provision and recommending adaptations. 
At Hackney, we want to support the people who use our services and their carers to lead independent and healthy lives, so we're taking  a strengths-based approach to practice, focusing on how we can work with our residents to enable and empower them to live the life they want to lead.
We have an exciting programme of transformation ahead in adult services and you will have the opportunity to work with us, and the people who use our services, to collaborate and shape the services of the future. We're looking for people who want to make a difference for the residents they work alongside, the community they serve but also for themselves and their careers.