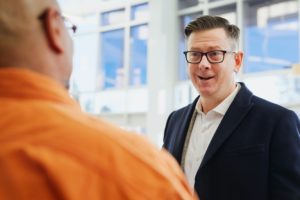 We're currently recruiting to a range of service areas who work with service users and carers with different needs.  This could be in a Hospital team or the community. 
We pride ourselves on our integrated services and over the next few months, our Neighbourhoods Model will continue to ensure good multi-disciplinary team work. With many of our teams and services already integrated with Health, this will  provide a more cohesive approach to practice .
At Hackney, we want to support the people who use our services and their carers to lead independent and healthy lives, and are taking  a strengths-based approach to practice, focusing on how we can work with our residents to enable and empower them to achieve personalised outcomes while promoting independence
About the role
As a Senior Practitioner in Hackney, you will be supervising and supporting staff to achieve the very best outcomes for residents and carers.
You will have the opportunity to develop your career through our new and innovative Hackney Adult Services Practice Academy which has different faculties of learning and development offers for you, to support and guide you through your career journey in Adult Services.
You will be working closely with health colleagues in further development of an integrated way of working so we can deliver personalised outcomes to service users and carers.  
Our academy approach can support you to develop your career by giving you the opportunity to develop your skills and experience, underpinned by a strong focus on learning and practice development.
Whether you are an experienced social worker looking for a new challenge, come and work with us and find your best self in Hackney.