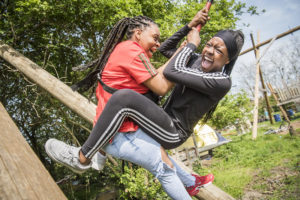 Working for every child
Group Director, Children and Education up to £163,575
Closing date: 5th March 2021
The role of Group Director, Children and Education, and DCS, at Hackney Council is an outstanding opportunity for a senior leader with a track record of leading services for children and young people. Hackney has a highly skilled, committed and motivated social work staff, and the best social worker retention in London.  This workforce is an incredible asset to the borough.  
As a national leader in contextual safeguarding and innovative social work practice, Hackney has an established reputation in the sector.  Our commitment to children and young people goes far beyond statutory social care.  We have maintained and invested in our youth centres, our children's centres, and our award-winning adventure playgrounds.  We are proud of our Disabled Children's Service, and our commitment to in-borough SEN provision. Our Young Hackney service is part of the lives of thousands of young people across Hackney, working hand in hand with our social work teams to provide holistic support for young people and their families.
Hackney's education story is known nationally.  We're incredibly proud of our outstanding schools, and the attainment of our young people, from a hugely diverse range of backgrounds.  Every Hackney state school is part of our family of schools, with its shared values, and Hackney Education plays a key role in supporting every one of them. The Hackney Schools Group Board, which brings together representatives from schools across the borough with independent experts, acts as an advisory board to the education system. 
In Hackney's Children and Education service, our motto is 'Working for Every Child'. That ethos is shared with our partners, and held across the whole Council, every part of which is fully committed to making Hackney the best place to grow up in London. 
Cabinet Member for Early Years and Play, Cllr Caroline Woodley explains; 'We've been a trailblazer in reclaiming the public realm for play and safe travel; the first in London to introduce Play Streets, and in the UK to introduce School Streets. Our Child Friendly Borough policy puts young people at the heart of planning policy.  Our Hackney Young Futures Commission has engaged more than 2,500 young people, ensuring that their voices are central to policy making and service delivery across the authority.  Our nationally recognised apprenticeship programme ensures that young people can become part of the Hackney Council team, and help to shape the borough that has shaped them.'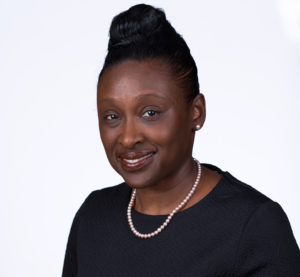 Hackney's Deputy Mayor and Cabinet Member for Children and Education, Cllr Anntoinette Bramble says; 'Our passionate corporate and political commitment to our young people is what makes this role different.  It's why we need someone who will lead this agenda across the Council and the wider partnership; someone who is ambitious for every child, and deeply committed to inclusion. As we move towards recovery from the Covid pandemic, our ambition to make Hackney fairer, to tackle inequality, and to improve the life chances of every child burns brighter than ever before.'
We are driven by recruiting the best and people to deliver for the diverse communities of Hackney. We are underrepresented by Black and Asian and Minority Ethnic people, and disabled people, at senior levels so we particularly welcome applications from these groups, so we have the best and widest pool to choose the best from.
For a confidential discussion about this role, please contact Penny Ransley (07549 233685) or Jo Boardman (07834 030501) at Starfish Search.
Downloads